Our best Spots in El Gouna and Hurghada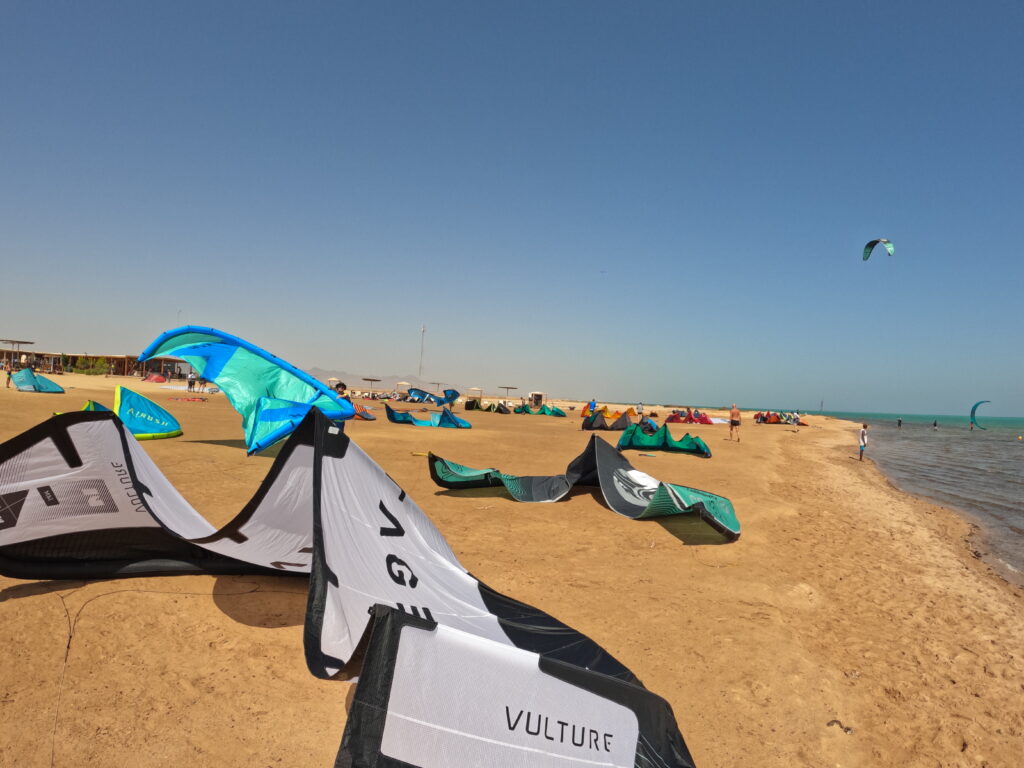 Looking for the perfect spot for your kiteboarding holiday? Come to us in El Gouna
El Gouna is a tourist resort, which is located on the Red Sea Governorate of Egypt, 22 km north of Hurghada International Airport.
Our kite spot is located a 10 minutes ride by TukTuk from El Gouna Downtown. The price per ride is LE 40 (about 2 Euro).
This spot is perfect for kitesurfers of all levels. Wide shallow lagoon, where water is at maximum waist deep – depending on the tide.
The conditions are safe and comfortable.
El Gouna is a modern boutique town located about 30 Minutes north of the famous tourist city of Hurghada. Choose from a variety of hotels and holiday apartments and get yourself comfortable! Eat in one of the many restaurants – from traditional Egyptian specialities to tasty pizza and freshly prepared Sushi – and go for a drink, listen to live music or dance all night long under the stars.
It is the ideal kitesurfing place if you are looking for perfect conditions. Shallow and crystal-blue flat water with sandy bottom and constant wind provides ideal conditions for beginners and independent riders.
Watch Weather conditions in El Gouna
Watch Wind conditions in El Gouna
Things to take
Wetsuit for using in the winter time
Suncream
Sunglasses
Rashguard with long sleeve for the summer!
Neoprene shoes to protect your feet from pieces of old reef and sharp shells
From March to November, the wind conditions are nearly perfect. On one of the rare no-wind days, you have many options to spend a fun day: go wake boarding, enjoy snorkelling or diving, paddle around the lagoons, join a quad tour, play paddle tennis, spend the afternoon in the desert or simply enjoy one of the many beautiful beaches.