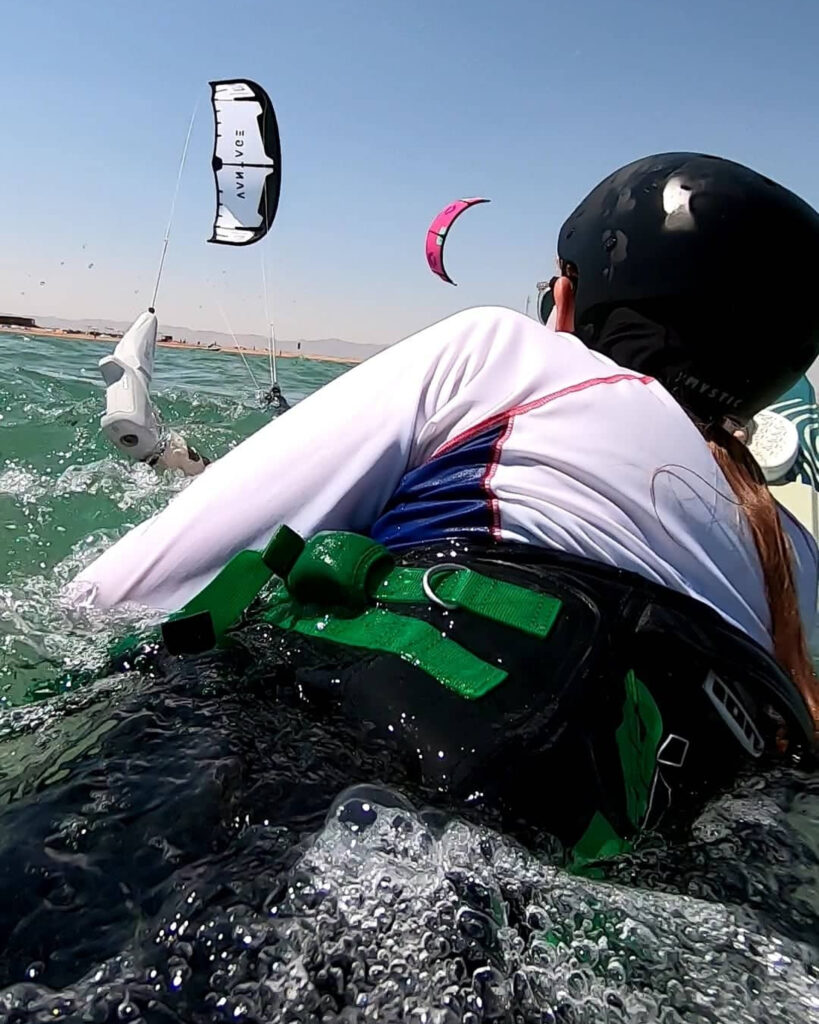 ONE-DAY KITE SAFARI
Enjoy a one-day trip to the spectacular Tawila Island. Experience the flat, knee-deep, turquoise blue water and the stable wind condition in the middle of the Red Sea.
And no worries in case not everybody of your group of friends or family members is keen on kiteboarding:
The one-day Kite Safari is also an excellent opportunity to go diving, snorkelling, fishing or just relax on the sundeck.
WHAT'S INCLUDED
Join a one day safari and we have it all sorted. You will receive the following:
Transportation from and to the boat inside the area of El Gouna / Hurghada
Lunch
Unlimited soft drinks, snacks and fruits
Support from a coach
Rescue boat
SCHEDULE
These are approximate hours, but give you an impression on how your day on the one day Kite Safari could look like.
7:00 – 9:00 Sailing to the Tawila island or nearest fitted island
9:00 – 12:30 First kiteboarding session
12:30 – 13:30 Lunch break
13:30 – 17:30 Second kiteboarding session
17:30 – Enjoying the sunset and sailing back to El Gouna / Hurghada
PRICE
60 Euro per person (Group must be at least minimum of 8 person for this, if less people we can negotiate special offer)
Extra services, available at an extra charge:
Kiteboarding equipment rental
Kiteboarding lessons and coaching
Gear for diving, snorkelling and fishing
Beverages