Join our Kite Camps in El Gouna and Hurghada
PROGRESS FOR ALL KITESURFERS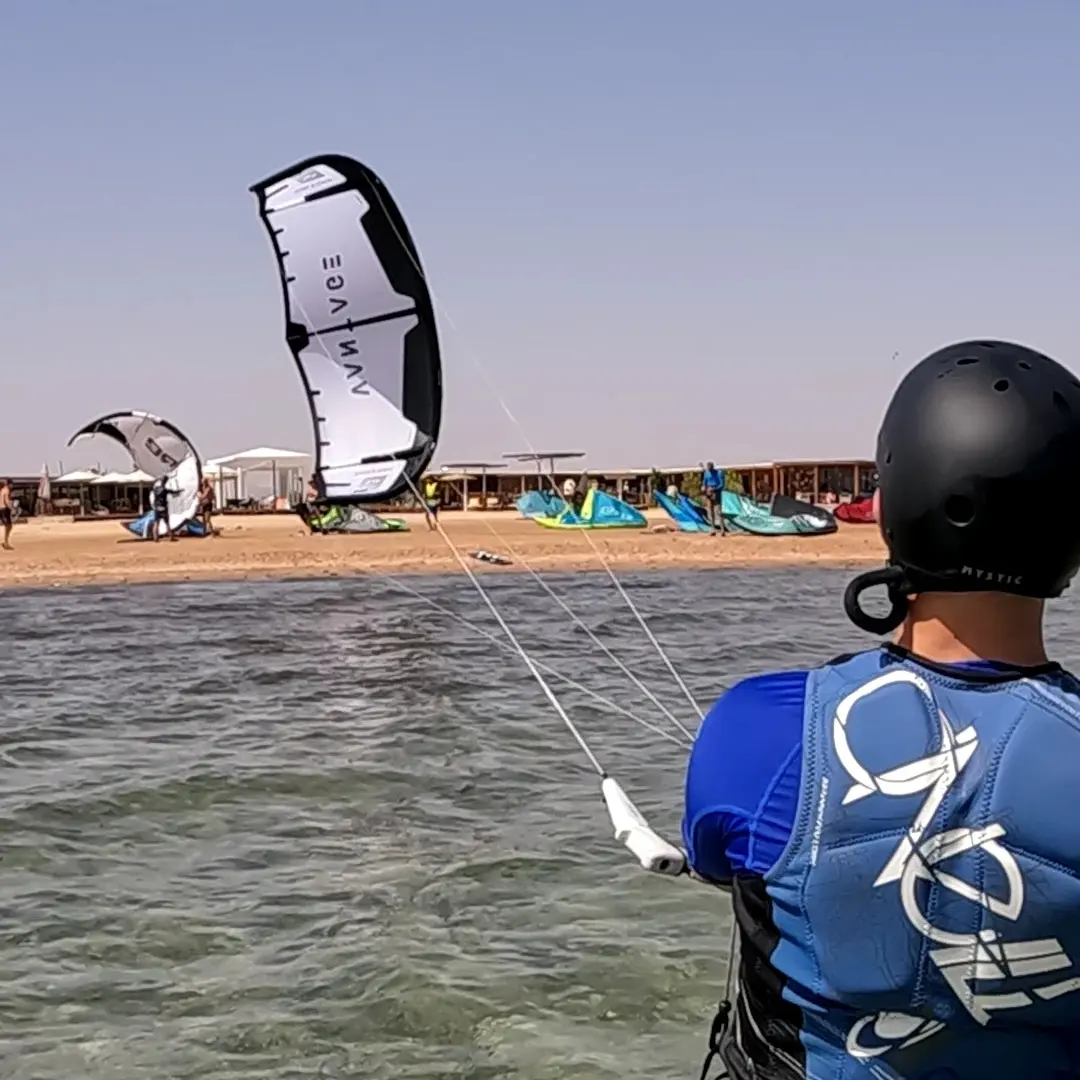 At Fanadir Kiting Camp, you will spend your time under the professional guidance and coaching of our well experienced teaching team.


These events are designed for all kitesurfers – from absolute beginners with no previous experience through intermediate and advanced levels.

Unluckily we offer the Kiting Events only in English language.

FANADIR KITE EVENT EL GOUNA AND HURGHAD, What do you expect.

3 days kite event plus one day kite rental with USING THE NEWEST VANTAGEKITES.

3 days tuition by the fanadir teaching team (approx. 3 to5 hours per day and free practice time)

equipment knowledge and selfrescue

Professional rescue service with Zodiac
Support for set-up, launching and landing by experienced kite assistants
Perfect wind conditions in a huge shallow lagoon
IKO kitesurfing licence or UPGRADE
Photos and videos of the kite camp
Please state your kite level when booking.
If there is a windless day or a day with too much wind over 25 knots, we will do alternative activities together, such as theory sessions, wakeboarding in the cable park, stand up paddling in the lagoons, snorkelling on the reefs, or diving.
The activities are included in the event price. Therefore, we do not issue vouchers for windless days at events.
In Winter is recommended to bring a wetsuit, while in summer a lycra is all you need in the water.
3 days kite camp plus 1 day kite rental
529 € per person (2 to 4 people)
As well we have
1 day kite camp
149€ per person.
( 2 to 4 people)
2 days kite camp
369€ per person
( 2 to 4 people)
We are looking forward to creating unforgettable memories with you!