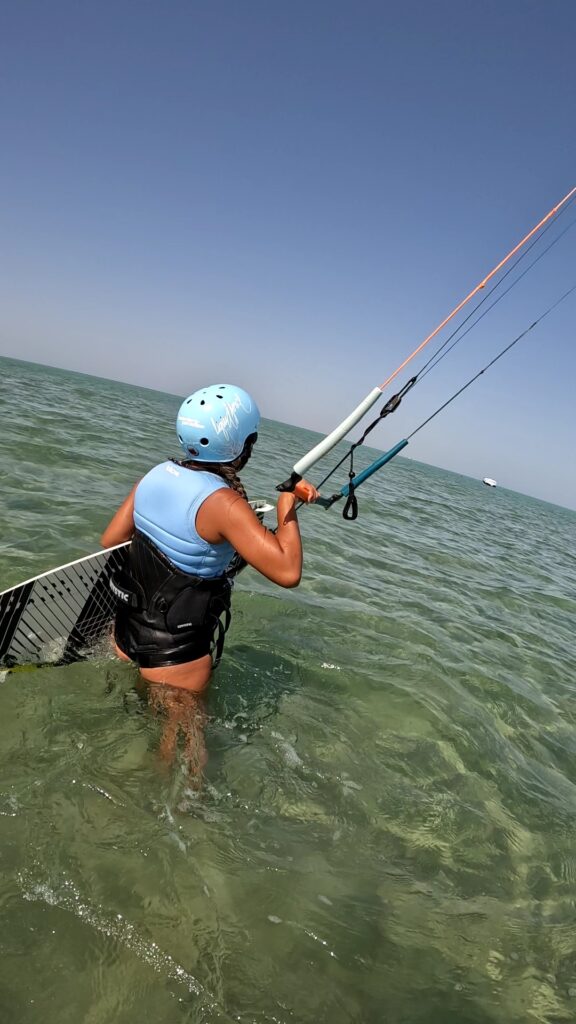 After finishing minimum advanced kitesurfing training you can receive an IKO certificate from us to rent equipment and use spots around the world.
The Full IKO kite surfing basic courses is dedicated to people who want to learn comprehensive riding skills and become fully independent. The course starts from scratch and at the end of the course, you might even know how to jump!
After mastering the basic skills, you will learn all you need to become an independent rider. Upon completing the course you will have the ability to register for an IKO certificate.
Our prices & offers
All prices include the full equipment you need.
Do not hesitate to contact us for current offers.
How long does it take?
You will need about 9 to 12 hours in total.
The whole thing will take place within 1 to 3 practice days
Lessons will start with controlling a small kite and will finish with the ability to make your first waterstart!
You will learn how to use your equipment in a safe manner and what to do in case of emergency.
What you have to bring with you

Sunglasses
Suncreme
Wetsuit (in the Wintertime)
Lycra (in the Summertime)
See here some shopping recommendation from us: Shopping List
For those who never tried kitesurfing before and want to have a Crash Course Experience please have a look for our special offer --> Intro to Kitesurfing.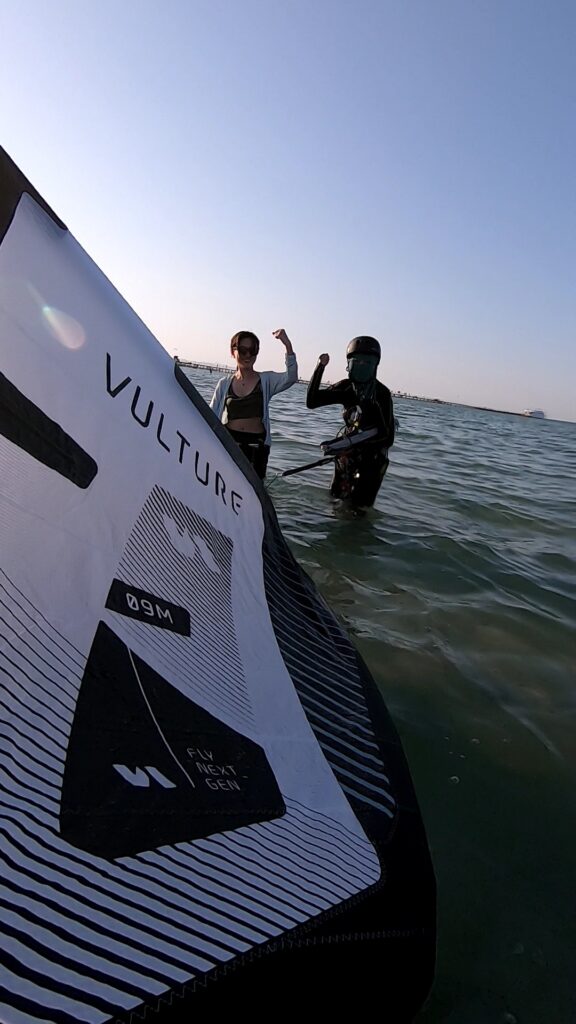 Group Course
Theory, kite control, safety, launching and landing.
Level
Duration
Price
Description
Level I
3 hours
€ 100,-/student
Theory, Kite Control Safety, Launching and Landing
Level II
3 hours
€ 100,-/student
Body Dragging, Water Relauch and Self Rescue
LEVEL III
3 hours
€ 100,-/student
Water Starts and Baord Control
LEVEL IV
3 hours
€ 100,-/student
More practise about what you have learned in the first 3 levels.
Its possible to join with 2 students per lesson.
If you take two or more levels at the same time we can offer you a discount, see hour prices for group sessions.
Refresher Lessons
| Duration | Price |
| --- | --- |
| 2 hours | € 70,-/student |
| 5 hours | € 200,-/student |
| 7 hours | € 260,-/student |
It´s also possible to join with 2 students per lesson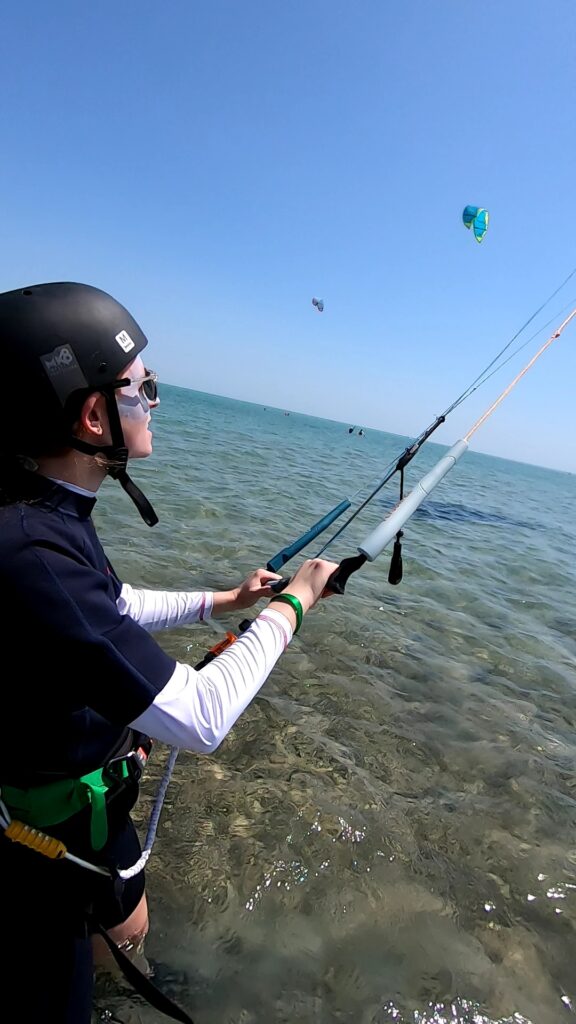 Private Lessons
Book our private kiteboarding lessons with me as your personal coach and enjoy 1 to 1 coaching. From our point of view this is the most efficient way to gain your kiting skills
| Duration | Price |
| --- | --- |
| 2 hours | € 150,- |
| 4 hours | € 270,- |
| 6 hours | € 320,- |
| 9 hours | € 450,- |
Its only possible to take the private Lessons with 1 student per lesson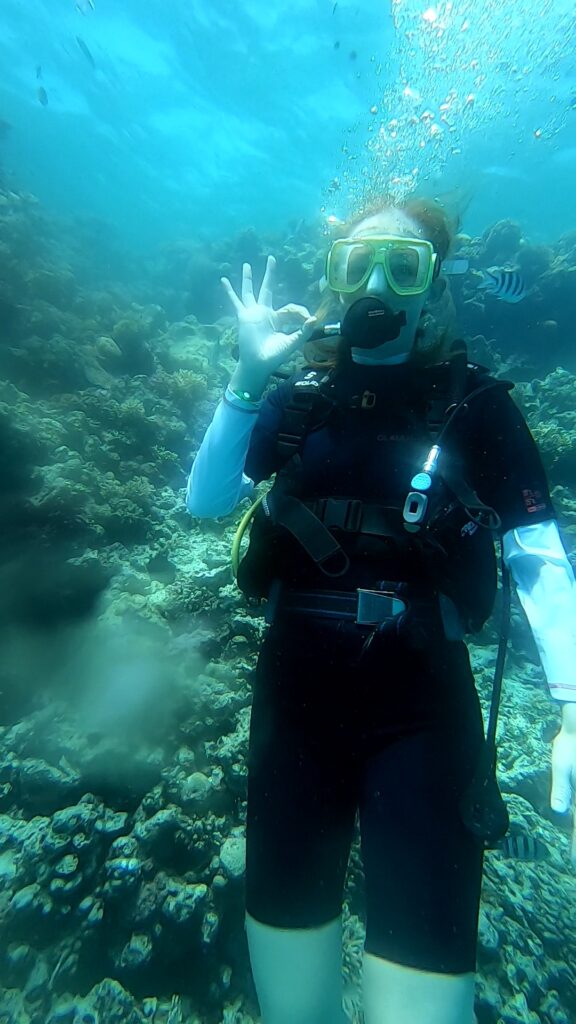 Go diving!
Forget your Troubles, Blow some Bubbles
The Red Sea is known for those turquoise transparent waters. Just a world-known place to discover the underwater world.

• 2 dives from the boat
• including full diving equipment
• Lunch on the boat and drinks
• snorkelling
• video and pictures about the trip
The "all around carefree" package
This is my special offer, which differentiates me from other kite instructors and kite schools.
I provide not only a varied program with private diving lessons on windless days but also an all-round care while kiting.
If you have to book expensive special services elsewhere, I take care of the setup and choosing and preperation of the kites, the return by boat, the cleaning of the rental equipment and much more.
Also the advice which kites should be used at which time and a comprehensive theory training are included in this package.
| Duration | Price |
| --- | --- |
| 1 Day | 60 euro |
| 3 Days | 150 euro |
| Full Week | 350 euro |
| Until the target is reached | ask me for a special offer |
Its possible to take the private Lessons with more than 1 student per lesson